From a 2011 post on the former flashscan8.us website
The San Francisco Bay Area TV Archive added
1″ Type C playback to its capabilities earlier this year, helped by the "collector" bent of flashscan8.us's CEO
" It's a huge step forward for us," says Archivist Alex Cherian.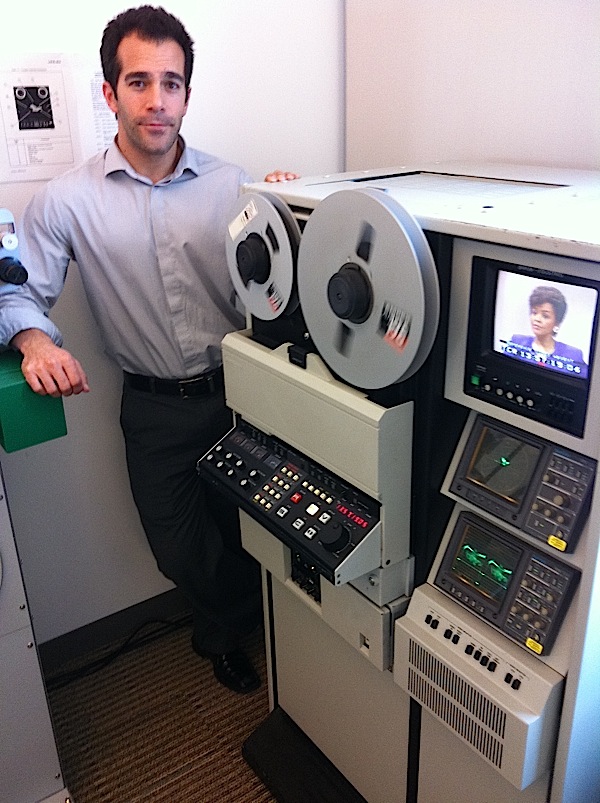 The machine is one that Ted Langdell retrieved from a Reno television station. The console came from a Bay Area station along with three other VPR-80's.
"I hate seeing useable equipment being tossed into the trash."

Because of the low cost of the major components, Langdell was able to create an affordable system for the archive.
Engineers Ken Zin and Tim Stoffel confirmed the 1986 vintage VTR and associated TBC were in good condition and that the VTR's heads had good life. Routine preventative maintenance was performed and tweaks made.

Some of the sidecar's test equipment was not working, so flashscan8.us found a replacement Barco color monitor in good condition and adjusted the monitor for proper picture.
A Textronix 1720/1730 waveform and vectorscope package was refurbished and calibrated by Scott Howell of MobileTek in Los Angeles.
A Grass Valley Group SCB-100N Sync/Color Bar Generator was also obtained and tested.
The equipment was assembled at flashscan8.us, then tested for several days of power-on and operation.
Once satisfied that SFBATV Archivist Alex Cherian would have a happy experience, Langdell took the equipment to San Francisco and wired it into the Archive's existing MacPro/Matrox MXO2 capture system.
After initial training on operation and routine care, Cherian has been transferring long-form programs as 10-bit uncompressed SD Quicktime files for preservation.
"It means we are able to transfer—at will—every single part of the Collection, Cherian says. "There is no format that we preserve right now that we are unable to re-master and to make available to the public."
MPEG-4 files are posted to the SF State Library's DIVA website for public access.
The VPR-80 has provided access to some content that otherwise couldn't be transferred, and to better quality versions of previously transferred material.
Here's a comparison of the same program transferred using the VPR-80 for 1″ tape and a Sony BVU-950 for 3/4″ tape: